BlenderBros Addons Bundle 2020
BlenderBros Addons Bundle contains all of our courses utilizing addons, such as Hard Ops, Boxcutter, Decal Machine and Mesh Machine for more efficient workflow techniques, as well as our exclusive decal packs. They are listed as follows:
• SciFi Mech Design in Blender ($30)
• The ULTIMATE Guide to Hard Ops and Boxcutter ($15)
• BlenderBros SciFi Ventilation Decal Pack ($5)
All the combined products in here total up to a $50 value, so you're getting 20% off by buying the bundle. If you are a serious addons user and Blender modeler, these courses are a no-brainer!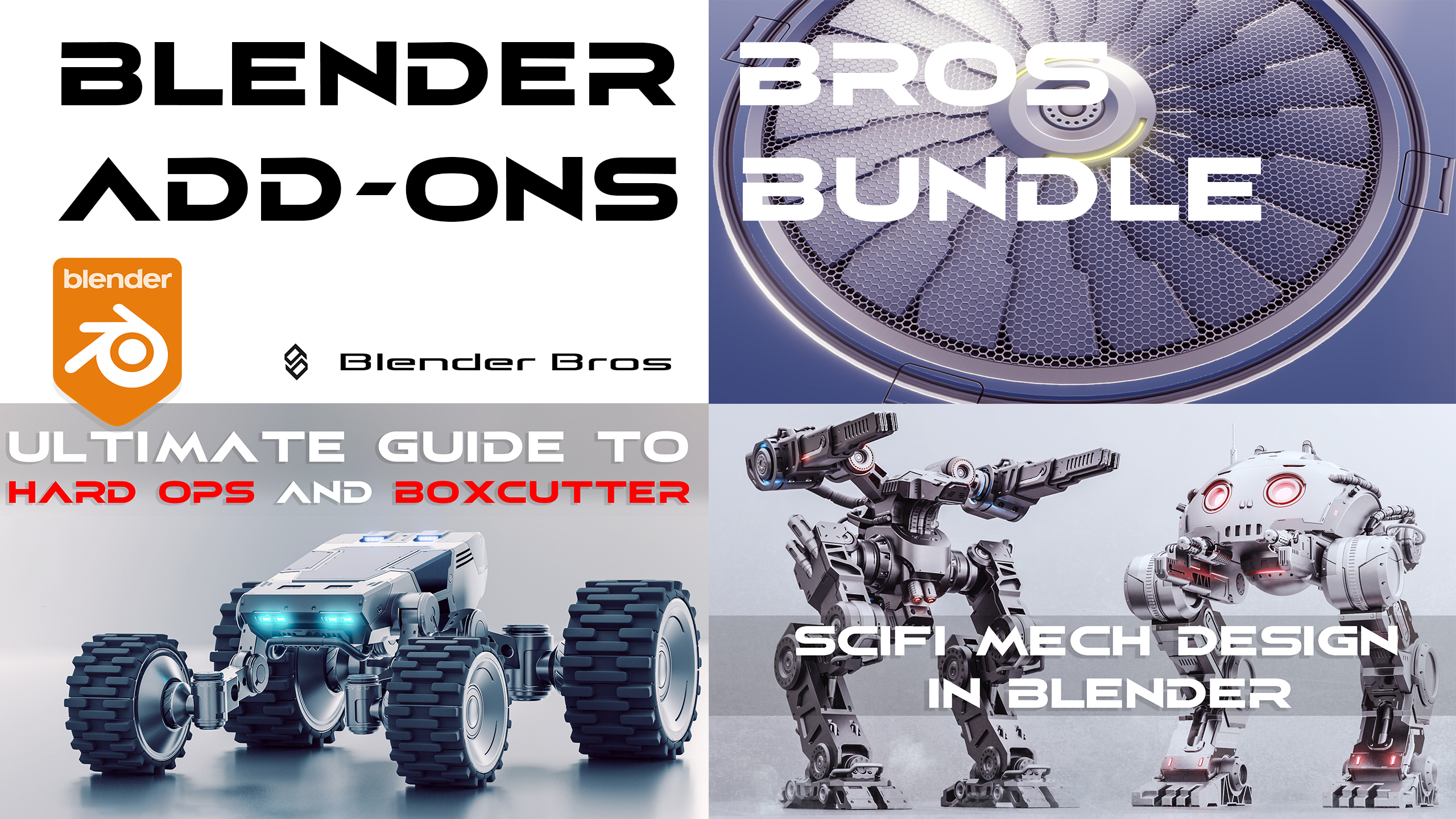 If you have any questions prior to purchase, feel free to contact us at [email protected]
Thanks a bunch, and let's get to modeling!
Josh & Ryuu (BlenderBros)
Join us on Patreon for more exclusive tutorials!