BlenderBros Vanilla Bundle 2020
BlenderBros Vanilla Bundle contains all of our vanilla Blender courses (ie no paid addons required for completion) at a 33% discount. They are listed as follows:
• SciFi Crate Design in Blender ($25)
• SciFi Weapon Design in Blender ($25)
• Beginners Guide to 3D Modeling in Blender ($10)
All the combined products in here total up to a $50 value, so you're getting 33% off by buying the bundle. If you wish to learn the default Blender modeling tools without the use of any paid addons, this bundle is a must have!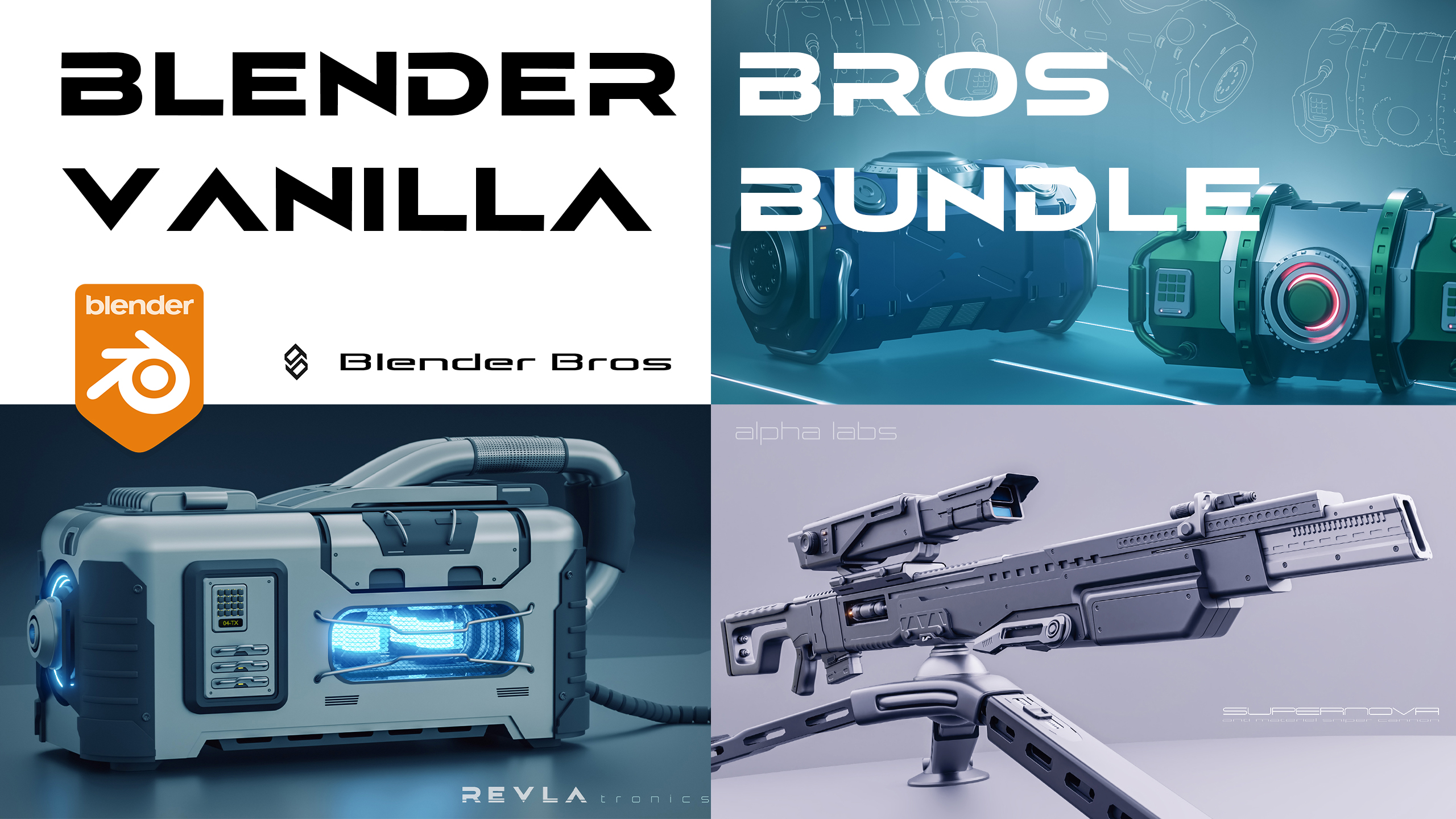 If you have any questions prior to purchase, feel free to contact us at [email protected]
Thanks a bunch, and let's get to modeling!
Josh & Ryuu (BlenderBros)
Join us on Patreon for more exclusive tutorials!
You must log in and be a buyer of this product to submit a review.