Complete Guide to Realistic Character Creation in Blender
Course Info
In this course, you will learn the complete process of creating a professional full body character that is ready for movies or for game cinematics.
We will begin by sculpting our character from scratch using a sphere. We will use a variety of Blender sculpting tools such as the Clay Strips brush, the Grab brush, Draw Sharp, Scrape, masking and many more. Once we have our primary forms down for our character, we will move on to retopologizing so we can get a clean mesh that will allow us to add more secondary and micro skin and cloth details. I will show you the correct way to create a nice topology for your character so it can be fully ready for production. We will dive into unwrapping our character, optimizing and organizing our UVs so we can get the most out of it for better higher quality resolution textures. With Blender's built-in paint mode, we will hand paint our character's skin and clothing from scratch. I will show you how to create textures and materials to achieve realistic looking eyes, fabric, leather, and metal. We will go through the baking process to create our normal maps for our character. To make realistic hair, we will use Blender's particle system. I will show you the proper method of styling hair so you will have full control and produce the type of hair style that you really want.
We will also go to the steps of modeling a detailed medallion and an amazing looking sword that will serve as a prop for our character. Last you will light and render a beautiful image that you can use to boost your portfolio.
This course is for intermediate artists so before you dive into this, make sure that you have at least a basic understanding of Blender.
If you are looking to create a character that is 100% made in Blender, then this course is for you. You will learn sculpting, 3d modeling, unwrapping, texturing, baking, lighting, rendering, and compositing all just using one single outstanding program.
Do you want to see a dramatic change in your skills? Now is the time to implement new strategies and tactics that will get you to start producing the results that you want and go beyond what is required for your portfolio. With this course, you can make sure that you will see a huge improvement in your skills like never before. Becoming a great character artist is a continuous journey that never ends, so come and join this course at Victory3D.
Instructor Info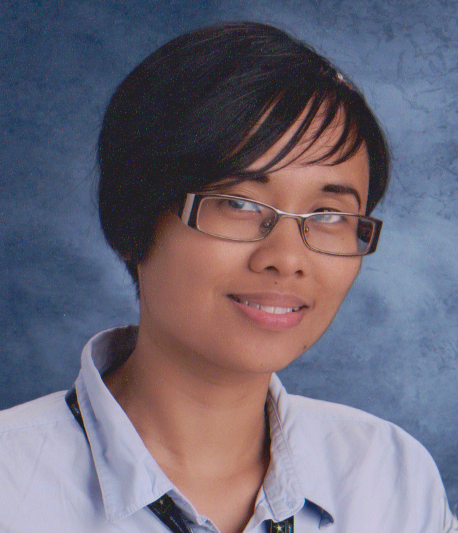 Corazon Bryant always had an artistic bone in her body. When she was only 2 years old, she would make detailed drawings on her mother's wall. Her mother loved the drawings so much, she decided to keep them. With the encouragement of her mother, she continued drawing and she only got better as time went by. When Corazon was in middle and high school, she earned money making portraits for her classmates and even for her teachers. She pursued a college degree in Media Arts & Animation and later worked for architectural and entertainment companies such as Camm Productions, ID DI Design, and PDT International. She also had an opportunity to do some freelance work for Mega Pickle Entertainment. While working as a 3D artist, she had a chance to teach 3D animation classes in an A+ school. This is when she found her true love – which is not only to talk about 3D endlessly but to also inspire greatness in young upcoming artists. Corazon is currently working on a new project called Victory 3D with fellow industry-experienced artists to provide an affordable and effective learning system that will make it easier for students to get a job in the 3D industry.
Who this course is for:
Anyone who want to boost their skills in creating characters
What is included:
Video files
Project files
Reviews
Great instructor. Explains everything in detail does not use unpleasant timelapsing and always shows us what her intention is when she is doing something. Great in explaining and a clear understandable voice. I can recommend this to everyone.
Still working on my first model since 2 months now. But I am doing it just for fun not for work 🙂
Explains everything in detail, no timelapsing and does not use any kind of custom plugins. The instructor is very good in explaining and her voice is clear and understandable. Thank you for this absolutely great tutorial . It was so worth it!!!!
Really great Content. I wish the videos were online so I could access them from anywhere? Also the video files are very large and take up a lot of space on my computer. I feel like some of the content could be sped up to save a bit of time, for example when retopologizing, I like to see her process but don't need to experience the whole thing "start to finish" in real time.
You must log in and be a buyer of this product to submit a review.