Concept Creation: The Boat House
Instructor Info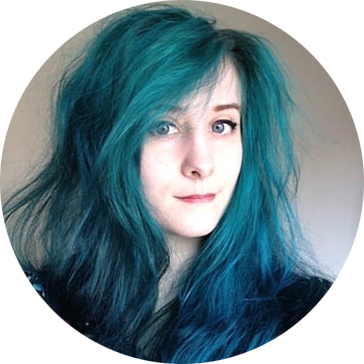 Anya Elvidge is a 3D Environment and Concept Artist who had experience working in Creative Assembly on the Total War: Warhammer franchise. She had always enjoyed art as a child, but when she discovered that she could study to become a digital artist on video games, she attended a university to study Game Art. That was 5 years ago and she had never looked back. Red Dead Redemption is her favorite game and had many wonderful memories playing it with friends, and it was part of what inspired her to join the game industry. Advice she gives to artists just starting out is to work hard and make stuff in your spare time! As often as you can. Learn off your own back, and don't expect to be spoon-fed information by anyone out there. The more you work on your own personal projects, the sooner you will find your own style and niche, and you will become unique in what you can offer.
Course Info
In this course, Anya will show you how to create a piece of concept art for 3D artists to model. From the basic 3D blockout in 3ds Max, testing, adding further details and color experiments in Unreal game engine. Finally she will paint up a concept and shows you how to make it as readable and useful for 3D artists as possible. As you follow her series, you will learn about color composition and lighting techniques. You will learn the best ways to create quick and interesting concept iterations. By the end, you will have a completed professional concept art to add to your portfolio.
What you'll learn
Improve artistic composition and theory
Acquire lighting techniques to convey mood
Logically arrange shapes, colors, and tones
Create a sense of motion, depth, and relationships between shapes
Learn the most efficient ways to create an interesting concept art
Are there any course requirements or prerequisites?
Basic knowledge of 3ds Max, Photoshop, Unreal
Who this course is for
Everyone who wants to get better in art composition and theory
Everyone who wants to understand the process of creating a professional concept art in the 3D industry
What is included
Video Files
Project Files
You must log in and be a buyer of this product to submit a review.