Sci-Fi Game Environment Creation in 3ds Max & Unity
Instructor Info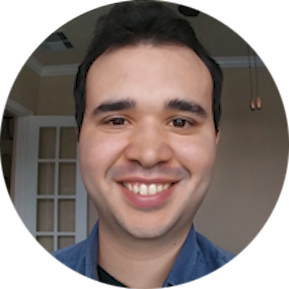 Manuel Rondon is currently working as a freelance 3D artist and college instructor. He loves both jobs because they allow him to work on what he is passionate about while still having some creative freedom. His advice for students who are just starting out and want to make it in the industry is to be knowledgeable and be open to different areas of 3D art as this can give you more opportunities for jobs. As you gain more experience, you can then specialize in characters, textures, or animations but in the beginning, it's best to wear as many hats as possible.
Course Info
In this course, you will learn how to build a professional sci-fi environment from scratch using 3ds Max, Substance, Photoshop and Unity. You will be taken through the whole workflow from the initial modeling to the final built and render within Unity. As a freelancer, being efficient is a very valuable asset. In this course, you will learn how to save lots of time when building an complete detailed environment. Making an environment for games is an exciting task and hope you join this journey of taking a small 2d concept to the final 3d game-ready level.
What you'll learn
Create a 3D environment suitable for games
Learn High Definition Rendering Pipeline in Unity
Bake clean maps and create Trim Sheets
Gain understanding on how to create realistic lighting to set the mood
Create UV layouts correctly and efficiently
Learn how to apply dirt and grime using Substance
Are there any course requirements or prerequisites?
Basic knowledge of 3ds Max, Substance Painter, Photoshop, and Unity
Who this course is for:
Anyone who wants to know how to create a 3D game environment
Anyone who wants to take their 3D environment creation skills to the next level
What is included:
Video files
Project files
Reviews
This course was absolutely worth buying! The pace of each video is appropriate and easy to follow. He also didnt cut out any of his mistakes while creating the assets, so you can follow his fixing process and learn from it. It might be a little bit fast and too detailled for absolute beginners, but as long as you're somewhat familiar with the 3D tools you'll be fine. Even though I've been studying game art for 3 semesters, I still got to learn a lot from this course.
Thank you for your feedback.
You must log in and be a buyer of this product to submit a review.